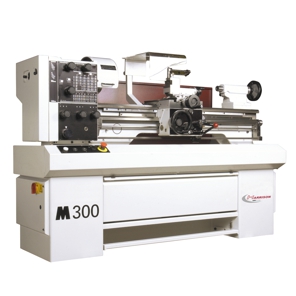 Harrison geared head and variable speed centre lathes are renowned worldwide for their quality and reliability and are built to withstand rugged, heavy duty use.
Harrison manual lathes will give many years of outstanding service with the minimum of maintenance, while at the same time, all Harrison centre lathes are capable of very fine precision turning.
As part of the range, Harrison can supply M300 and M390 geared head lathes, along with variable speed versions including the V350, V390, V460, V550, V660 and V800 centre lathes.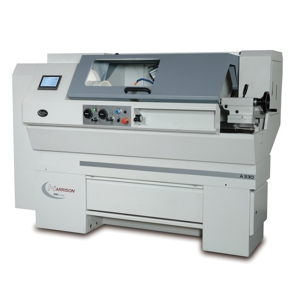 Harrison's EziTurn 330 combines all the great features of the world renown Harrison Centre lathe, but now with powerful automated cycles on a simple, easy-to-use touchscreen control.
The EziTurn lathe covers machining cycles including Stops, Facing, Tapers, Threading, Grooving, Drilling, Tapping and Constant Surface speed control.
The EziTurn 330 has a 1 metre centre distance and a swing over bed of 330mm. Fitted with a 3.7kW motor, giving the user one infinitely variable speed range of up to 2500rpm.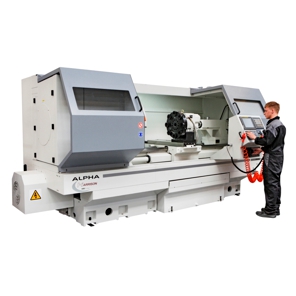 No other lathes on the market today, including full CNC machines, can compete with the Alpha XS for speed of production when it comes to one-offs and small batch turning.
The Alpha XS Manual/CNC range has a wide choice of different size options to cover a vast variety of turning applications.
Fast, easy set-up times and simple operation in all modes are the keys to the Alpha XS series' ongoing success. The Alpha XS series benefits from the ultra-high speed OiTD CNC control along with Harrison's own developed Alphalink software.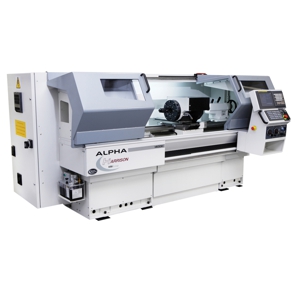 The NEW Alpha XC CNC combination lathe takes on full milling, drilling and tapping capabilities, reducing the need for second operation production for one-offs & small batch components on the simplest CNC lathe to operate in the world.
Click below to find out about our range of 3-axis Alpha XC Combination lathes.  Alternatively, call us directly on +44 (0) 1924 415000.
Contáctanos para más información